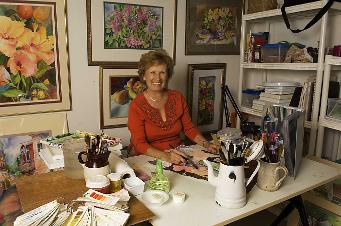 I was fortunate to find this old bike in a neighbors backyard, unused for many yrs. I added the flowers to give it some life.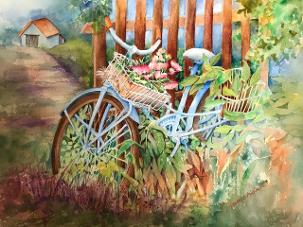 Will paint from your photo, of your pet, your vacation, garden, house etc
Why not have a painting on your wall to remind you of that wonderful vacation?
Don't lose the memory of your favorite pet
See your garden on your wall all year long. All I need is a couple photos of your favorite subject.
DOROTHY E. KOLIBA
Vibrant Luminous watercolors
Turn a house into a home with warm glowing
Paintings
Many subjects to choose from including landscape-seascape-boats-water-florals-stillife-Tropical

I WILL BE TEACHING A WATERCOLOR CLASS EVERY TUES IN DEC AND JAN AT TGO "THE GREAT OUTDOORS" IN TITUSVILLE, FL FROM 1:30-4:30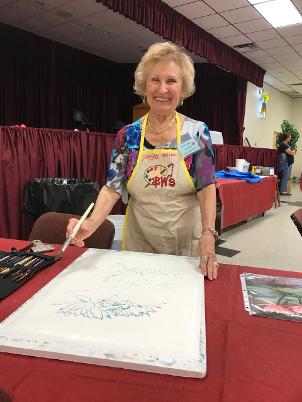 The Paint around in our annual "SPLASH" Watercolor show was so much fun this yr and all five paintings came out great!